GFORCE TS120 Black Aluminium Edition
SKU : G0067
$249.95

$180.00

Brand GFORCE

This product is unavailable

Parts No.:G0067
JAN:4580416430678
Jan 30, 2014 release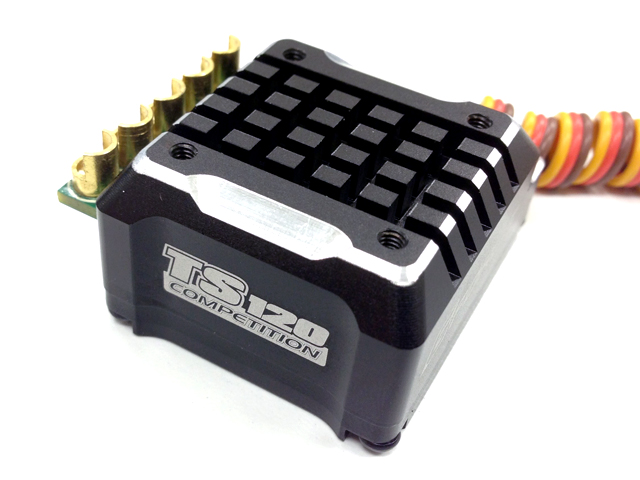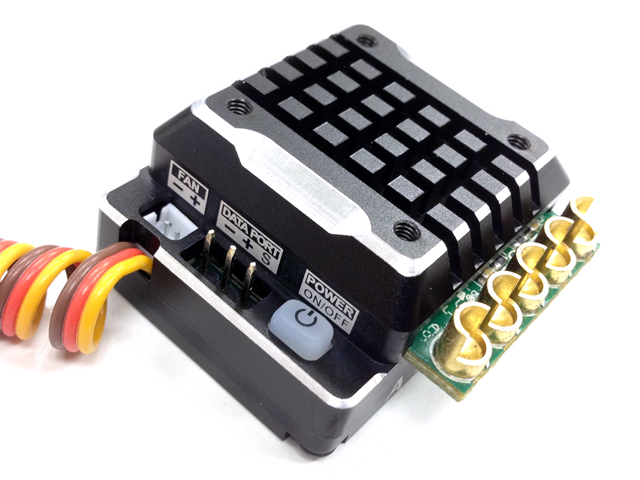 Features
Users could set the turbo and boosting timing which can improve the motor RPM to get its best performance.
Well-performed throttle and brake control function could control the punch/brake rate by point and the point can be set by user. The precision of the punch/brake rate is 1. And the user could also custom the throttle/brake curve.
Punch control is reasonable and precise and can meet different customers' request for Line and power.
Red copper connector is used internal of the ESC. It can decrease the internal resistance at high current situation and the thermal resistance.
The circuit is managed by intelligent thermal management kernel algorithm which can improve driving skill and adjust the control time of the dead band. The dynamic loss can be reduced effectively when the motor is running at high speed or the user changes the motor speed frequently so that the motor can be more stable when running.
The internal resistance can be reduced by laminated copper stack control technology and cooling fan design (8V 0.2A 20000RPM) so that the dynamic thermal equilibrium can be got. In this case, the aluminum heat sinks can works effectively.
The electronic switch is built in so that it could save space. And the electronic switch is more sensitive and reliable.
The users could set and store 10 sets of profiles in the ESC. These data could be called out at any time without any special program setting. All the setting can be exported or imported so that the user could compare and analyze.
Safety features: low voltage protection, motor and ESC overheat protection and signal lost protection.
The firmware can be updated by connecting the ESC with PC or smart phone.
It can be off by keeping the trigger to full brake for 8 seconds when running.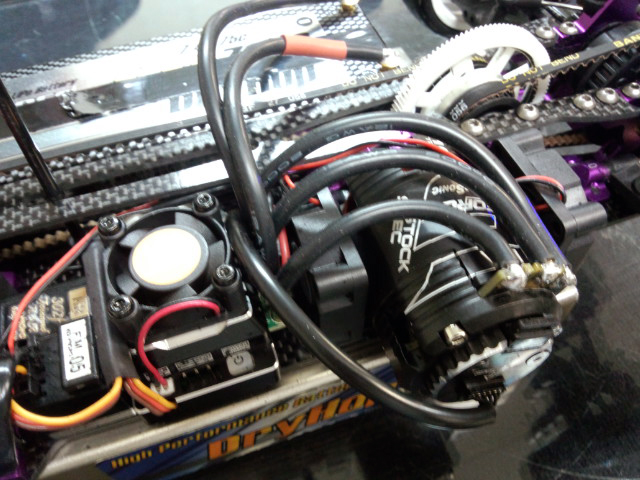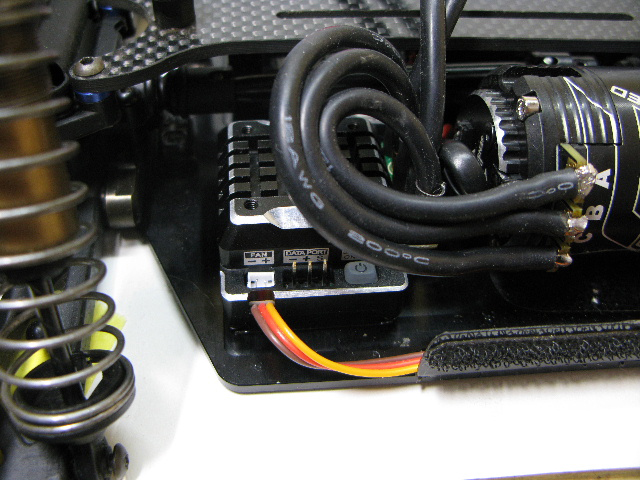 Included
?12AWG cable (Black 1m) ?Coolinf Fan(8V 0.2A 20000RPM) ?Large-capacity capacitor ?Instruction manual
Product Specification
Constant/Burst Current
120A/760A 
Motor Compatible
Brushless Sensor & Sensorless ESC
Car Compatible
1/10,1/12 all competitions
1/10 and 1/8 Crawlers
Motor Limits
4-6S NIMH or 2S LIPO--≥3.5T(1/10 on-road), ≥5.5T(1/10 off-road)
7-9S NIMH or 3S LIPO--≥5.5T(1/10 on-road),≥8.5T(1/10 off-road)
Resistansce 
0.0003 ohm
Battery Cell Count
4-9S NIMH or 2-3S LIPO
BEC Output
6V@3A , linear
Size 
39x38x20mm (LxWxH) 
Weight

48g(w/o wire)

FAN
8V@0.2A , MAX 12.6V 
Direction of a Throttle
"Forward/Brake" "Forward/Reverse" "Forward/Brake/Reverse"

*The shipment state becomes "Forward/Brake".
Optional PROGBOX (G0017) is needed for changing a setup.